This is our bread and butter service! It's our passion, and we think we're pretty dang good at it (just to toot our own horns a bit). We love to create many types of websites, and websites for people in any stage of their business. We can personalize your website, help you tell your story, and make your story come alive for your current clients, and your future ones too.
No matter where you are in your website journey, all of our services will start with a one-on-one consultation so that we can get to know you, and understand your needs, your wants and your vision. We believe getting to know you helps us create the best product for you and your business! We can off you any of the following:
E-commerce website: this is an online store. When you have a product you'd like to sell, or are already selling, this is what you'll need.
Blog: this can be of any type! If you want a health blog, a recipe blog, a lifestyle blog, any other kind, we can make it for you.
Brochure website: this is your standard website for your business. It showcases your services, your products, your abilities, etc. Your website should provide a user experience that brings your ideal customers to you.
To see some of the websites we've made of the above, see Our Creations page.
We have also found that many of our customers need hosting for their websites. Hosting is where your website sits online. Some of the popular hosting companies are GoDaddy or HostGator. Now those aren't bad companies to host with, however, we have found that the customer service as well as the website speed in both of those companies is a bit lacking. If you're not on their highest-paying levels, you may not receive great customer service, and it may not be quick.
The perk of hosting with us, is you'll come straight to us if you're having any issues with your hosting, and we'll fix it as soon as possible (our goal is within 24 hours or less). We pride ourselves in providing excellent customer service, as well as great hosting. Check out our Hosting and Maintenance page for more information.
You can expect your website creation to be:
Unique and Customized to your business and your customers
One-on-one consultation
To start our website design journey with you, we'll want to sit down and meet with you to brainstorm what ideas you have for your site, what you'd like to see on your site, how you'd like it to look, color schemes, your budget, etc. We'll have a questionnaire we'll go through with you at that time. We'll also provide you with some tips on how to help your search engine optimization. Generally, we'll get to know you, and you'll get to know us. 
Decide on a price
We'll head back to our office (AKA, our living room) and come up with a price. We'll then send you a proposal for your website investment. If all is agreed upon by both parties, we'll have you pay 30% to get started, with the remainder due upon completion of the site. 
We'll get to work!
Using WordPress and the Divi Builder theme, we'll start working on creating the site. We'll ensure that we keep a simple, yet clear list of what we need from you. Clear communication is our number two priority (excellent customer service and satisfaction is our number one priority). 
We'll keep you updated along the journey
Throughout the process, we'll keep you updated on how the site is going. Once we're at a point where the site is in a workable draft form, we'll send you a sneak peek so you can see how it's looking so you can send us what you love, and what you'd like to see changed. 
We'll publish the site!
Once complete, we'll publish the site, let you know that it's live, and then we'll have a little dance party.  
If you're interested, we'll train you on how to use the back-end of your site. 
If you're the type who wants to be hands-on with your site once it's been created, we'll train you on how to do just that. We'll show you how to edit pages, how to update plugins, how to add blogs and new pages, etc. We have found that Divi is not only a really user-friendly back-end program to use, but they also make a lot of very useful updates to their program frequently, meaning you'll have more tools at your fingertips all the time if you'd like to use them. 
and we'll chat about a maintenance plan. 
If you'd prefer us to take care of the maintenance, we highly recommend it, and are happy to provide it. If down the road, you find that you need to make a small edit to a page, or a plugin is no longer working properly (unfortunately, this happens from time to time), or you want to add new content to your site, we'll either come up with a maintenance plan for you, or we can decide on an hourly rate. It'll all depend on the needs of your site, specifically. We'll help you figure out what's best for you and your needs. 
And finally, this part of our journey will be complete. 
But hopefully not forever. Hopefully you'll have chosen to have us maintain your site so we can continue the journey. If this is to be the end of our journey for now, we will have created a website you and your customer-base loves, and we'll look forward to providing you with any assistance you may need into the future. 
If you're looking for a local, Flagstaff website design agency, you've come to the right place! Josh and I (Megan) have made Flagstaff our home, and we plan to be here for a long time. We want to raise our two beautiful children here, hike as much as we can, explore the land with our family, and make deep connections to the lovely business owners of this town. We love the Flagstaff community, and our dream is to support as many of you as we possibly can.
We are also invested in our community, and love to support non-profits, school organizations, special events and programs, etc. Our heart truly is to help our community grow–especially for our children!
Here's what you get when you choose JnM Web Creations as your Flagstaff website design agency:
A local, Flagstaff, small business who understands the trials you face as a fellow small business owner.
A husband and wife team that provides exemplary customer service from the very first point of contact to keeping up with you after your website has been published.
A website developer (Josh) who can find solutions to just about any website issue you're facing.
A company who will stay with you for the long-haul. We're not your one-and-done design agency; we want to support you after your website goes live with a maintenance plan, one-on-one trainings on how to use your website, and continued education in order to help you and your website thrive.
Time investment in getting to know you, your business, your pain points, your strengths, your hopes, your dreams. The better we know you, the better we can build your dream website that exemplifies your business's personality so you can attract your ideal client.
Commitment to seeing your end-product be all that you've envisioned and so much more.
Of course, a mobile-friendly site that's built for search engine optimization (SEO) to help you get real results.
Read more about our services to see if our solutions will be answers to your business's trials.
Contact us today to schedule a meet and greet, so we can get to know you and you can get to know us. We can't wait to start your website journey!
[estimation_form form_id="6669"]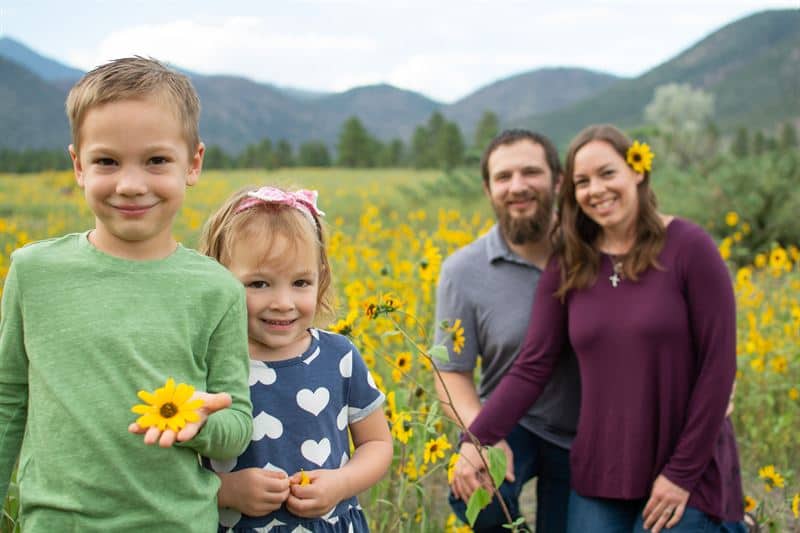 How we are active in the Flagstaff Community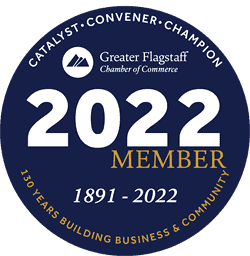 Greater Flagstaff Chamber of Commerce
We are members of the Flagstaff Chamber of Commerce.  You may see our ad in the Chamber's yearly Flagstaff Map for 2022.  We also will be attending Chamber events to meet new people and talk with other businesses in Flagstaff.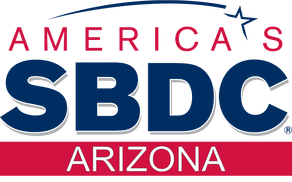 SBDC Building Business and Entrepreneurs Course
Coconino County in partnership with Coconino Community College and the Small Business Development Center hosts a 9 week course for new business owners. We completed the course and now are guest speakers on one part of the course.  We teach a three part series on one evening of the course.  The course we teach is ideal client and business voice, building a website or getting one built and SEO basics.
Flagstaff is a great place to live for small businesses. The weather is perfect for year-round activities, and the scenery is beautiful. There are many different types of businesses that thrive in Flagstaff, so there's sure to be something for everyone. 
Flagstaff, with the San Francisco Peaks has the highest mountain in Arizona. Flagstaff's elevation is 7,000 feet and is a training ground for Olympic athletes. 
And because we love talking about Flagstaff so much, here are some of our favorite spots in Flagstaff! We hope to share some blogs with you about some of our favorite restaurants, stores, and spots to explore. If you'd like to see those posts when they go live, sign up for our newsletter!
A few of our favorite places in Flagstaff:
Favorite Website Design Company: Well obviously JnM Web Creations is our favorite Flagstaff Web Design company 😉 , but there are many other web design agencies in Flagstaff so we hope we can win your business.
Favorite kid store: Babies to Kids!! Our kids love it, and we just love the people there! We buy all birthday presents there whenever we're invited to birthday parties. They just have everything a kid could ever dream of.
Favorite breakfast/brunch spot: The Toasted Owl. Out of this world amazing food. We haven't tried a single thing we haven't liked there. It's a great atmosphere for kids (there are toys for them), and the kids always enjoy seeing all the owls everywhere. It has a pure Flagstaff vibe, great eats and they're pet-friendly!
Favorite hike: Fatman's Loop. It's a great hike with kids (our 4 year old loves it), with your spouse, with friends or by yourself. It's a gorgeous hike, great pretty much all-year round (though chilly in the winter).
Favorite dinner spot: Bigfoot BBQ. We went on our very first date there, so it holds a special place in our hearts. Another great spot for kids, with lots of amazing variety of foods. We even tried a gator dog there one time! Not our cup of tea, but still fun that it's an option.
Favorite park: The parks here are all so good! It's difficult to pick just one. Our kids always enjoy Thorpe Park and Fox Glenn Park. They're always really clean and have lots of areas to play.
Favorite date spot: Buffalo Park. We got engaged on a trail outside of Buffalo Park, so we always reminisce when we're there about that beautiful day. The views at Buffalo Park are spectacular, and it's so nice for us to take a walk and reconnect on our date nights. Sure, this one is a free spot, but it's an important place to us.
Favorite gift store: Book Nest Mercantile. They sell so many items from locally owned businesses, including Flagstaff proud baseball caps, mugs, stickers, as well as kitchen and housewares that are sure to add some beauty to your home. You can find a gift for just about anyone in your life at their store.
Megan's favorite shop: PJ Chillcottage. This was one of the first stores that Megan went to when she first moved to Flagstaff, and instantly fell in love with it. They sell cute clothes, beautiful jewelry, handmade soaps, knick knacks, baby clothes, books, etc. So much cute stuff, and their staff is always so friendly.
Josh has been a delight to work with! In the past 4 years I've overseen 3 websites as a project manager that he built, and the quality of his work is outstanding. He has deep knowledge of everything website related, from hosting through the architecture of any simple to complex/ecommerce website to fine tuning design details. I have full trust in his capabilities and I enjoy his thoroughness in researching the best solutions as well as explaining them. I highly recommend him and his company!

Zsoka Scurtescu


May 4, 2022

Josh certainly knows his stuff! He really listened to what I wanted for a redesign on my website. He educated me on how it's done, what is needed, basically made me feel completely comfortable with this huge project. Josh communicates well, does what he says and is asked and truly is a professional.

Tamara Misle


September 7, 2022

Turns out that having Josh at JnM Creations manage my website was the single, best move I ever made! My site is smooth running, worry free and attracts visitors. If I ever have questions, they are answered immediately. Updates are always spot-on and a monthly maintenance report lets me see the status of my website through each month. My site responses have improved dramatically under JnM supervision. To say they are professionals that excell in website maintenance is putting it mildly. Communication is stellar, service superb and results paramount. I'm planning to rebuild my website from the ground up in the near future and Josh will certainly be at the helm. I trust JnM one hundred percent to do thorough, quality work, keep things running smoothly and keep me informed. They have always exceeded my expectations. If you're experiencing the frustration of iffy, sketchy website management....make the move to Josh & JnM, you won't regret it. Jim Zeigler Show Low, Arizona

James Zeigler


November 4, 2021

I am so pleased with the site Josh and Megan created for my business! I interviewed several web companies before deciding to go with them and I knew early on, I made the right choice! They did a great job of setting expectations about my role in the beginning and letting me know what was needed along the way. They were sensitive to the deadlines we set, and were very responsive to my questions. It was a great, collaborative process and the two of them together have a great set of complementary skills. Megan helped me with my voice and brand, providing great content and marketing suggestions and Josh's design and technical skills are top notch! I received the full range of support I needed. They are a super professional team and I highly recommend JnM Web Creations! Diane Verkest, Certified Coach/Owner JD Verkest Coaching and Consulting, LLC Freedom Centric Coaching

JD Verkest Coaching


August 4, 2019

Megan and Josh were such a pleasure to work with! They were very on top of things and communicated clearly to me what exactly they were doing. They were quick to respond to messages and I always felt I was a top priority. The site also turned out beautifully and just how I pictured it! I'd definitely recommend them and their services!

Kari Kinsey


June 11, 2019

Josh is an amazing designer and person! When I came to him for help with some web-design snags I was having, he not only was able to easily resolve those issues but also went further by optimizing my sites SEO, my email system, and overall business operations! After obtaining my permission, he went above and beyond in helping my startup soar. I now recommend JnM Web Creations to everyone! It's truly a one-stop-shop.

derek dunphy


November 4, 2022

I decided to use Divi to redesign my website myself and ran into several glitches. So, I reached out to Josh for his expertise on Divi, WordPress, and all the techy stuff I didn't know. He is dependable, fixes my issues, and is very easy to work with. I just sent a friend to him to help her with her website issues and he fixed them in no time.

Vickie Champion


November 6, 2022

Josh is the BEST! He goes out of his way to make your web site just the way you want it. Thanks Josh

Andrew Laswell


September 7, 2022

Excellent customer service & care. Detail oriented, thorough & patient. So glad I was referred to JnM by a colleague!

Scott Mcclelland


December 4, 2021

Being a website designer it is always a great asset to find someone that knows more than you do lol. I can't say enough about how helpful Josh has been when I have been stuck on something. He even suped up my own website!!! I highly recommend him for your website needs, from one developer to another.

Tanya West


August 29, 2019