Flagstaff SEO Best Practices
When it comes to Website SEO (Search Engine Optimization) in Flagstaff, Arizona, there are a few key things to keep in mind. First and foremost, it's important to have a strong, relevant website that is easy to navigate and optimized for search engines. Additionally, a comprehensive and effective backlinking strategy is essential for outranking your competition in the local search results. Though there are some things you can do, using a professional seo for marketing services and an seo campaign may be the way to go.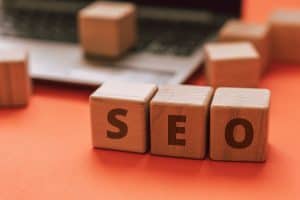 On-Page SEO
To ensure your website is optimized for Google, there are a few key on-page SEO elements that you should focus on and good web design standards to follow. These include:
Title tags:
The title tag is the text that appears in the browser tab for a given webpage. It should accurately and concisely describe the content of the page and include relevant keywords. This is one of the most important things to tell Google what your site is about.
Meta descriptions:
The meta description is a brief summary of the content of a webpage that appears in the search results. It should be compelling and include relevant keywords.
Headings:
Headings (H1, H2, etc.) help to break up the content of a webpage and make it more easily readable for both users and google. They should be used to describe the main sections of the content and include relevant keywords.
Images:
Optimizing images for Google can be accomplished by including relevant keywords in the file name and alt text. Having images that are compressed and ready for the site will help with site speed as well.
Content:
The content of the webpage should be high-quality, unique, and relevant to the topic at hand. It should also include relevant keywords throughout. Many people even say content is king so bolstering your site with more relevant content is a great way to get google to notice your small business. Blogging is such an important tool for so many different reasons! For starters, it's a great way to share your thoughts, ideas, and expertise with a wide audience. It's also a powerful tool for building relationships and connecting with others in your industry or niche. And, of course, blogging can be an effective way to promote your business or website and drive traffic to your site.
Off page Search Engine Optimization
Link building is the process of acquiring links from other websites to your own. These links act as "votes" for your website, signaling to search engines that your site is a credible and authoritative source of information. These processes can be hard and time consuming and many times you will want a digital marketing agency, or a local SEO company to do the backlinking. Some effective link building strategies include:
Guest blogging:
Guest blogging is just a fancy way of saying writing an article for someone else's website or blog. It's a cool way for people to share their thoughts and ideas with a new audience, and also to promote their own website or business. You get to include your name and a link back to your own site, so it's like a little shout-out to your own thing. Plus, it's a great way to connect with other bloggers in your niche and build relationships. So, in short guest blogging is a win-win situation for both the host website and the guest blogger. Reach out to other websites and offer to write a guest blog post in exchange for a link back to your own site.
Benefits of Guest Blogging
Increase organic traffic to your website by building links through guest blogging.
Reach new audiences & increase visibility of your brand in the online space.
Establish yourself as an expert in your field, by providing valuable content to readers.
Improve overall SEO rankings and search engine discoverability due to increased backlinks from guest blogging opportunities.
Develop relationships with industry influencers & potential customers through guest blogging activity on relevant websites & channels.
Citation building:
Citation building is an important SEO tactic for businesses to stay competitive in the ever-shifting landscape of search engine optimization. This technique helps companies increase their visibility on search engines, by providing more opportunities for customers to find them. Citation building involves creating a consistent set of business information across multiple online directories, websites and social media platforms.
Benefits of Citation Building
Get more visibility from local searches with citation building for SEO, and benefit from higher rankings in SERPs
Increase brand credibility as citations tell search engines that your business is a trusted authority
Improve customer trust by including customer reviews and ratings in your citations
Quickly generate new leads through effective organic marketing using strategic citation placement
Infographics:
Create an infographic that is relevant to your niche, and then reach out to other websites to offer them the chance to embed the infographic on their site in exchange for a link back to your own.
Benefits of Infographics
Increase your website rankings and visibility on SERPs using infographics that are optimized for SEO.
Attract potential visitors from search engine referrals with visual content and targeted keywords included in the infographic design.
Build an audience that engages with your brand with visually appealing infographics shared across multiple social media channels.
Drive more organic traffic to your website by creating quality content in the form of infographics that is easily shareable and linkable on blogs, webpages, & forums.
By following the on-page SEO and having an off-page seo strategy outlined above, you will be well on your way to outranking your competition in the local search results and have a good Flagstaff SEO experience. Remember to always focus on creating high-quality, relevant content, and to be consistent and persistent in your efforts. Also remember even though these work in Flagstaff AZ they can be used in all areas.
If you would like Flagstaff SEO services, web development or Flagstaff website design JnM Web Creations is here to help with your internet marketing.